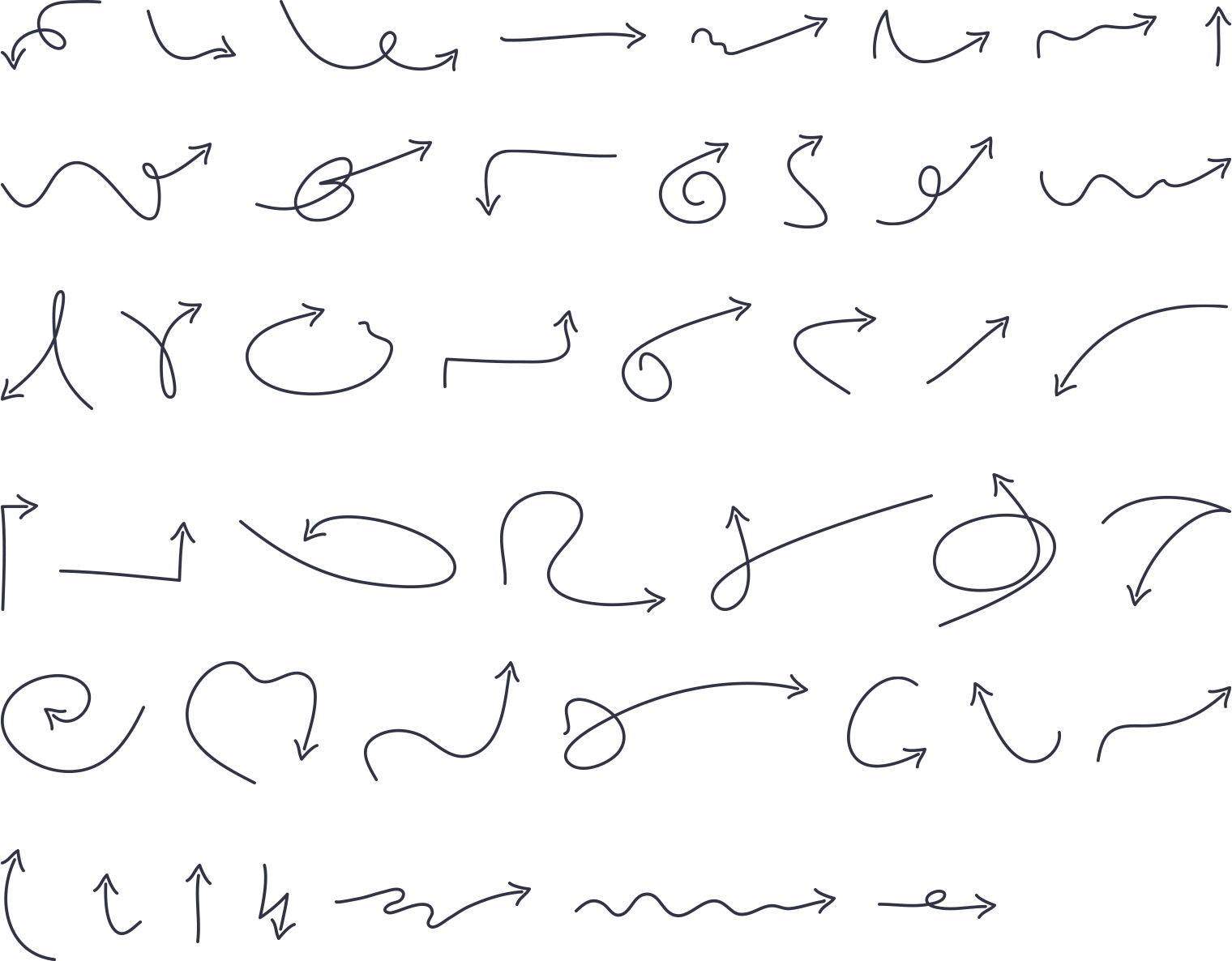 Customize the stroke thickness
Change the color and thickness of the line or scale the symbols however you like.

Explain yourself more clearly, show the point effectively and naturally with these hand-drawn arrows.
These 44 simple Arrow Elements tell your story with a sophisticated style. This set is free to use for commercial or private purposes. Because of their universal, style-independent form, you can use these arrows in a variety of areas. The files are available in a professional vector format.
Where are you using this Set? Tell us in the comments below or on the contact page! 😉
Download ZIP file contains
44 editable (non-expanded) arrow elements – SVG vector format