Who can help you? For example, a professional team of developers and designers from WP Kraken. A trusted and experienced European team takes on B2B and B2C clients with small and large projects.
Among others, they do custom projects, have an unlimited support package to manage your website, provide companies with staff augmentation possibilities. They do even more to support companies in their websites and applications maintenance. As Jakub Gaj says, "the site should bring income and do not waste the owners' time". They specialize in WordPress, but they also create Mobile Apps, do work in Angular, Vue.js, and many other web technologies.
I'm questioning Jakub Gaj (Kuba) – the owner – about how their business ideas unfolded since the inception of their service (two and a half years).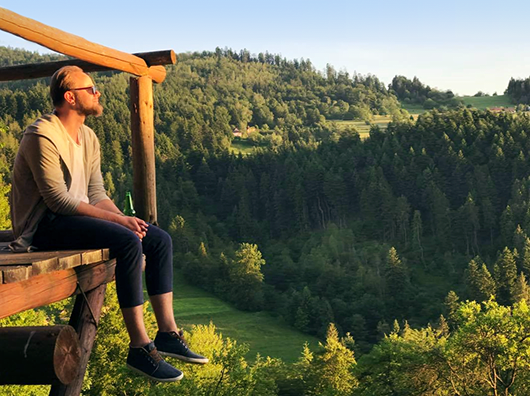 Why use the octopus as the team's mascot?
First of all, Denes thanks for having me. It's a great pleasure.
As for the mascot, this is not an octopus; it is the KRAKEN! Anyway, this is a silly story.
We always wanted to shout "Release the Kraken!" at the office, so we released it! 🙂
It was just a funny name that came to my mind as we all are a bunch of geeks. To be honest, the Kraken is not our mascot. Our actual mascot is Sheba, my Siberian Husky, which is always with me at the office.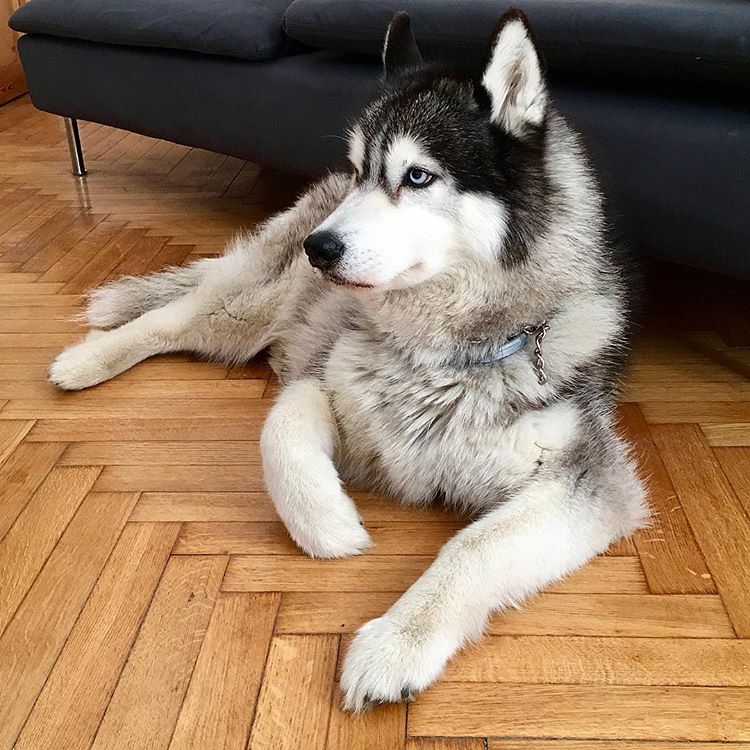 What kind of tasks do you seek most, and who are the clients of WP Kraken?
We have a broad range of clients from small B2C clients, trough startups, to corporations with the advantage of B2B clients. Recently we have started to offer Staff Augmentation to our corporate clients. It goes excellent, so we are proud to say we are expanding this branch of our company.
Currently, our focus is on big projects, but we don't want to abandon our B2C clients, and so we still do smaller projects for them. We think smaller companies need services like ours because we offer professional level help at a fair price. Although, right now, I would say that the bigger the project, the better. In part, to satisfy the cravings of our great, ambitious specialists that have joined us. Their expertise has also enabled us to extend our services list. We still focus on WordPress, but we also do mobile apps, and work with Angular, Vue.js, or React Native.
Can you immediately start working when a new order comes in?
I have to admit that this isn't easy. From the very beginning, we had many more clients than we were expecting. Fast service is essential for us, and this is why we are continually hiring new developers and designers so that the turnaround time could be as low as possible. In the last two years, we have grown over 500% in Staff. Currently, there are almost 60 developers and designers at WP Kraken with five more coming nearly every month.
Have you achieved your goals yet? Are there any newer ones?
Since MPC started to exist (the parent company of WP Kraken), there wasn't a time when I could say we achieved all our goals. The company grows, so new goals occur before we meet all previous we've set! 🙂 I believe that prosperous companies always look to the future, and setting new goals is a natural process of development. I am the kind of person that has no time to celebrate the currently achieved goals because I already have new ones that are more ambitious.
Currently, apart from the services we already offer to our clients, our internal team is working on new products and services. We want to propose them through WP Kraken. We are also working on a complete re-designing and re-writing of the whole platform. Most of all, we want to provide new technologies for our technology stack. We decided to set on an Agile methodology. Agile's statements are close to our mindset. We believe bringing Agile to our company will increase our client's satisfaction and improve our workflow.
What was your most exciting request? Tell us about it.
We are still working on our most exciting request for more than a year! I sadly cannot name the client just yet, but I will try to describe what I can.
Last year we were contacted by a big, Boston based company. They started to work with us based on the Staff Augmentation contract. After one year almost all the engineering, design and QA staff is at MPC HQ. We are rebuilding their whole product from scratch, which is vast with nearly half a million users. We are in charge of both, design and development, so this is exciting for us as we can build a complete, robust product.
Why should someone who needs WordPress customization choose WP Kraken?
This will sound like a cliche, but we are delivering high-quality work. I always envisioned that I want to create products that I would like to use myself. On top of that, we are flexible, and there are no impossible things for us. If a client comes to us with a technology that we do not know yet, we will learn it and deliver great work. That actually happened to us with AngularJS. 🙂
We have a wide range of in-house specialists with different backgrounds and skillsets (starting from UI/UX experts through QAs, DevOps to hardcore coders). Therefore, our company is a creative tank.
We have a family-like vibe in the office. It is probably not a value to our customers, but this reflects in our work. That is why our team focuses on solving our clients' problems and do the best job they can. It is our passion, and we respect one another, so we also respect our clients. We also do a lot of after-hours activities together. That shows when you look at the interactions inside the teams. My heart grows when I think about what we created throughout the years! 🙂
As a company, we love to help; that is why we started an initiative to empower non-profit and charity companies. The idea was received with excitement inside teams. Our experts even devote their own free time to help out. Currently, we are working on an animal shelter website from Cracow. The project is exciting as we are building a whole platform to manage lost animals database and easy to use adoption system.
Once again, thanks for having me, it was a pleasure.